On Sunday afternoon, the New England Patriots (5-2) will be facing the Los Angeles Chargers (3-4). This will be the first time that the two teams have faced off since the 2014 season, a game in which the Patriots won 23-14. This will be the Chargers first trip to Gillette Stadium since the 2011 season.
Surging Chargers
After losing their first four games, the Chargers enter the game having won their last three games. In their last game, they upset the Broncos with a 21-0 victory. Through their first seven games, Los Angeles has the 19th ranked scoring offense, averaging 19.6 points per game. To this point, their defense has been stingy as they rank eighth in points scored, allowing an average of 18.7 points per game. One thing to keep in mind is that kickoff will be at 1 p.m. With the Chargers being a west coast team, the 1 p.m. start time could be a tough one to get up for as it will be 10 a.m. on the west coast.
Philip Rivers
Sunday marks the eighth start that Philip Rivers will be making against New England, including the playoffs. In his first seven starts, Rivers is a career 1-6 against the Patriots. Three of those six losses have come at Gillette Stadium. His one career win came in the 2008 season in which Tom Brady was injured. The only game in which Rivers hasn't thrown an interception came in his lone win, back in 2008. While it appears that Bill Belichick has had the upper hand against Rivers, the makeshift defense could level things on Sunday.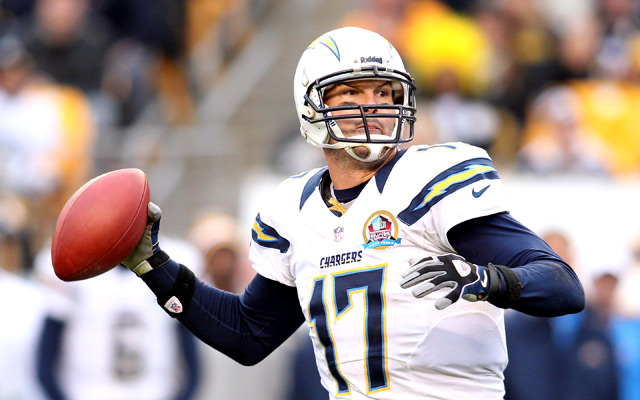 Keenan Allen Match-up
When Stephon Gilmore was signed away from the Buffalo Bills this offseason part of the thinking was that he would draw some of the bigger receivers that the Patriots will face this season. Keenan Allen is just the type of receiver that Gilmore would draw. However, Gilmore has missed the past two games with a concussion. If Gilmore doesn't suit up on Sunday, it is fair to wonder who will draw the bigger receiver. Malcolm Butler could draw him, considering Butler is New England's top corner. But Allen has a significant height advantage on Butler which could lead to mismatches.
Chargers Pass Rush
The duo of Melvin Ingram and Joey Bosa have proven to be dynamic duo. To this point, Ingram has eight and a half sacks while Bosa has seven and a half. That alone could cause headaches for Nate Solder and Marcus Cannon respectively. However, both Ingram and Bosa can lineup all over the formation. That combination will have Dante Scarnecchia thinking of schemes to keep both Ingram and Bosa out of the backfield. New England's offensive line has been better lately. Despite this, Solder has looked like he's been playing on roller skates all season. Look for Gus Bradley to try to scheme his rushers to expose Solder.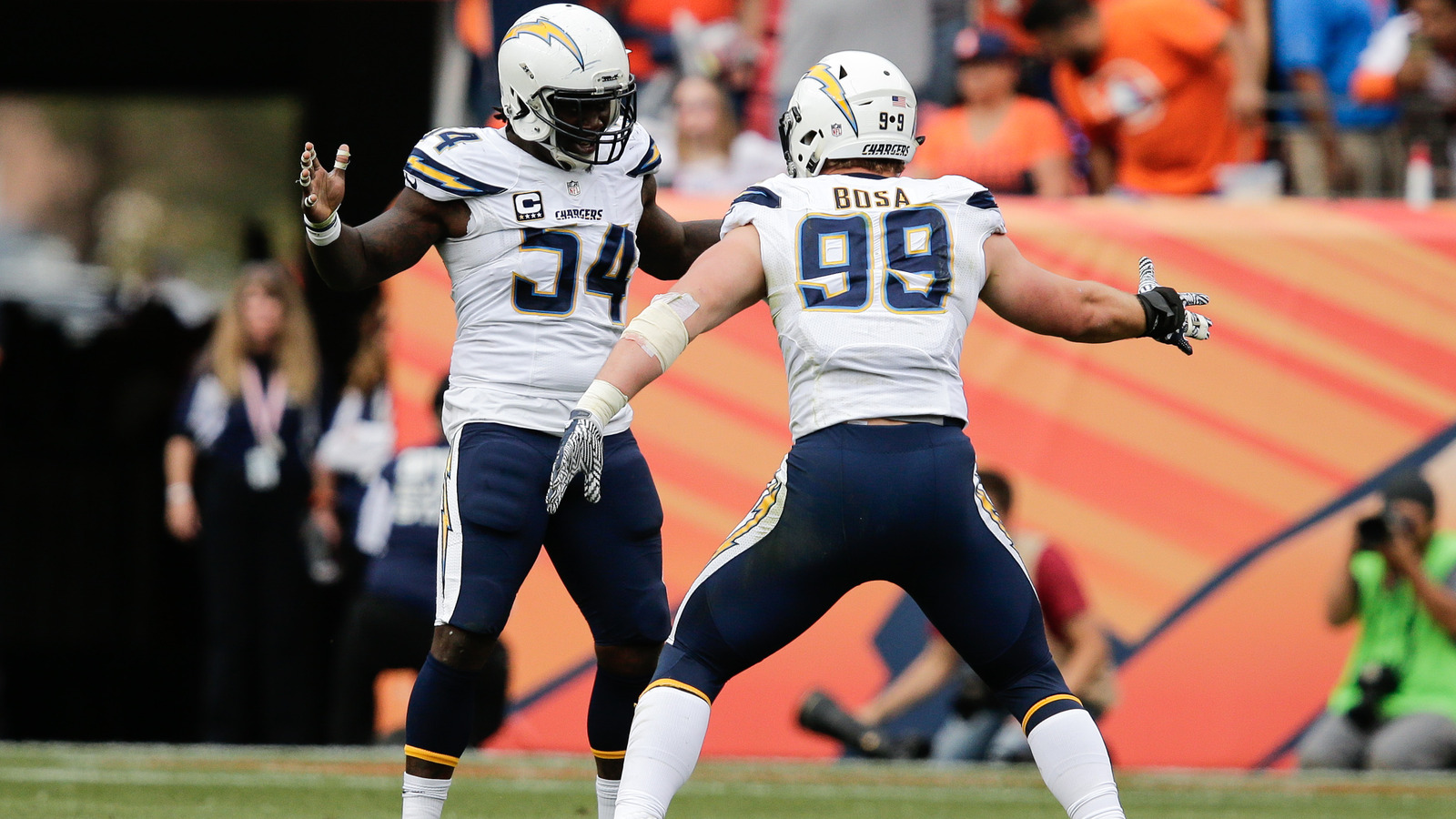 New England Defense
From a Patriots perspective, this is a good week for the pass defense to rebound. They have looked better in the past two weeks. The Los Angeles offense currently ranks 17th in total offense. Now that it seems as though Bill Belichick and Matt Patricia have found the right mix of players, they will look to continue their defensive improvement. An offensive unit ranked in the lower half of the NFL could be a much needed match-up.
This will be the last game for the Patriots before their bye. Should they win on Sunday, they will go into their bye with a 6-2 record. Considering where they were in September that will certainly be a welcome sight. Most importantly for New England would be the continued improvment of their defense. Keeping Tom Brady upright will also be important given the duo of Ingram and Bosa on the Chargers defense. With Los Angeles looking better of late, it could be an interesting game on Sunday.