For the first time since 2013, the New England Patriots and New Orleans Saints will be facing off in a game that means something standings wise. This is also the Patriots first trip to New Orleans since the 2009 season. Their last matchup was the infamous game in which Patriots radio broadcaster Scott Zolak declared that "Brady was back!"
In that game, Tom Brady orchestrated a last minute comeback victory with lackluster weapons on offense. Brady's weapons now have improved. Which leads to former Saints wide receiver Brandin Cooks. In his New England debut, Cooks had three receptions for 88 yards. This will be his first game against the Saints since he was traded to the Patriots for the 32nd overall pick in the 2017 NFL Draft. In his three year career with the Saints, Cooks totaled 215 receptions for 2,861 yards and 20 touchdowns. After the Saints surrendered 341 passing yards to Sam Bradford on Monday night, Cooks could have a big game and be a focal point in his return to New Orleans.
When the Cooks trade was first reported, there was speculation that New England cornerback Malcolm Butler would be going down to the bayou. The Saints even flirted with Butler while he was a restricted free agent. No deal ultimately came to fruition though. On Sunday, New Orleans will get a first hand look at what they missed out on by not bringing the defender to the team. Sunday's tilt could also serve as an extended scouting look at Butler as he will be an restricted free agent at year's end.
For the Patriots, Sunday looms large for them. With a loss, New England would fall to two games below .500 for the first time since the 2001 season when they started 1-3. At that point, Tom Brady had only made two career NFL starts. After Brady made remarks about the team's attitude in week one, the response will be an interesting one to watch. New England typically has a large bounce back after an embarrassing loss. With Brady's comments it could light a fire under the team.
On the Saints side of things, both starting offensive tackles are expected to miss the game on Sunday. Due to the losses, Patriots defensive end Trey Flowers could be a huge factor in the game. After having a strong second half of the season in 2016 and a coming out part of sorts in the Super Bowl, Flowers is a player expected to take a large step forward in 2017. With New Orleans missing both of their tackles, Flowers could get started on a big 2017 season. It wouldn't be a surprise to see him in the face of Drew Brees all day long. Outside of Flowers, rookies Deatrich Wise and Adam Butler could also be large factors on Sunday due to the missing tackles.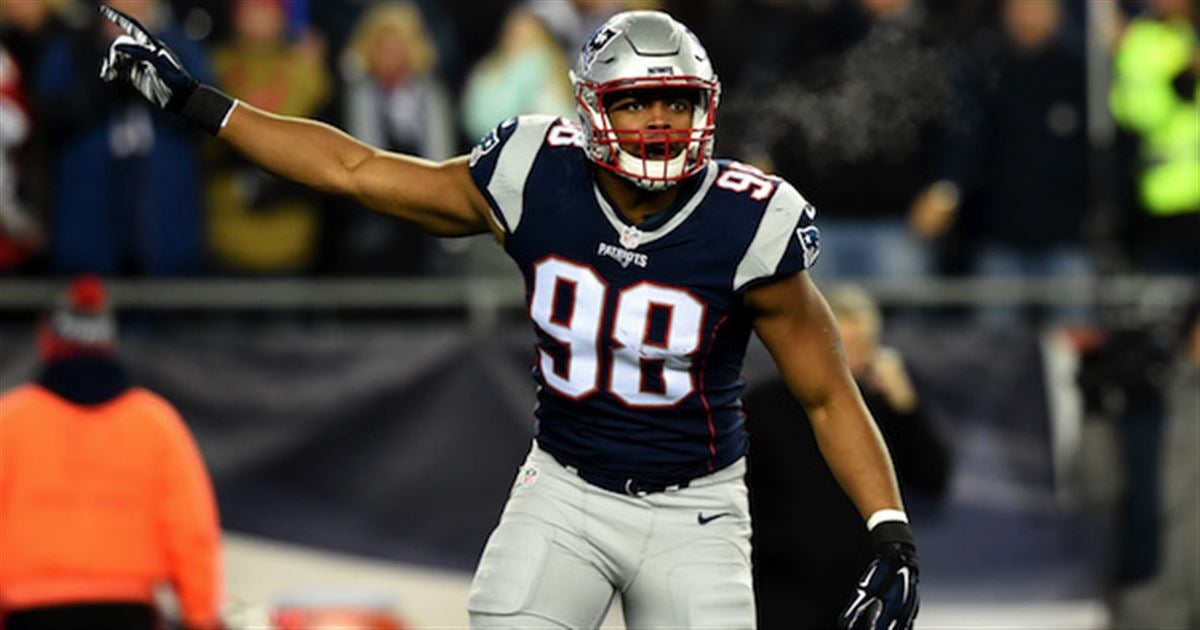 In their week one loss, the Patriots allowed 185 rushing yards to the Kansas City Chiefs. That will be something to keep an eye on as the Saints feature three running backs that are capable of taking over the game on the group. Mark Ingram, Adrian Peterson, and rookie Alvin Kamara are all in the New Orleans backfield. Ingram has been with the Saints his whole career and has become a solid back to control the clock. Peterson signed with the Saints in the offseason, after meeting with New England first, and is more than capable of taking the game over on his own. Kamara is a rookie that New Orleans traded up for in the draft. They view him in the same role that Darren Sproles once occupied. Last week, the Patriots allowed a robust 6.9 yards per rush. If they can't contain the backs of the Saints, it could be another long day for New England.
Will any of the ultimately pop up in the game on Sunday? That remains to be seen. While at the same time, they all could end up being factors in the game. Only time will tell. With both offenses expected to be potent this season, it could be a fun game on Sunday. The talent of both the offenses coupled with the game being played inside could lead to a high scoring game. It could be a fun one with these two teams sharing the field together.