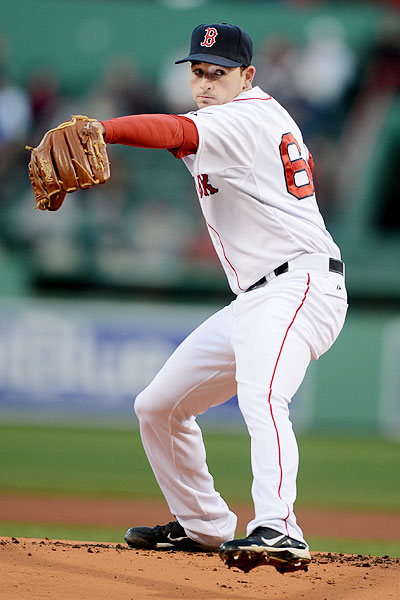 On July 4, the 23-year-old Allen Webster finally got his first win of the season. He pitched six innings, allowing two earned runs and five hits in a win against the San Diego Padres. While Webster looked good at times, he also struggled at times in his first win.
Webster allowed one runner to reach base in five of the six innings he pitched. While he had four strikeouts, he also walked four men and hit a batsmen. Webster has shown a lot of maturation and has clearly improved and has gotten more comfortable and relaxed at the big league level. Early this season, he wouldn't have been able to get out of trouble like he did against the Padres.
On May 8 against the Minnesota Twins, Webster would only pitch 1.2 innings in a 15-8 loss as he gave up eight runs on six hits. On June 22, Webster would have another sub par performance in a Red Sox blowout loss to the Detroit Tigers. The pitcher would give up five runs in only 4.1 innings.
When Webster pitched in his first start on April 21, expectations were high. He did pitched well no decision in a 5-4 loss to Kansas City. In six inning Webster only gave up two earned runs and five hits.
While the 1-2 record 7.88 ERA doesn't show improvement, Webster is improvement and gaining confidence with each start. With ever start he makes, he gains experience on the mound. Red Sox fans just have to be patience as Webster could be the teams next great pitcher.