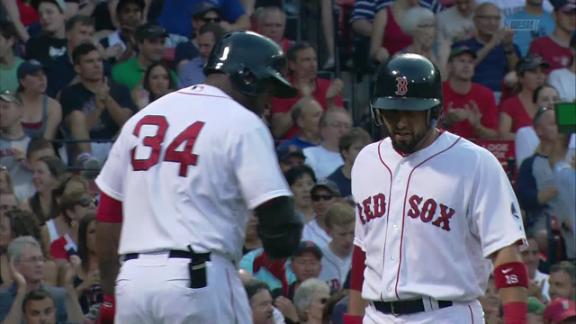 The Boston Red Sox rebounded nicely after the tough weekend series in Detroit as they returned home and swept the Colorado Rockies in a brief two game series.
Both games saw the Red Sox get quality starting pitching from Ryan Dempster on Tuesday night and John Lackey on Wednesday afternoon. Dempster went six strong innings allowing just two runs and striking out four Rockies to earn his fifth win of the season.
Lackey's performance on Wednesday was by far one of the best starts by a Boston starter all season long as he went seven innings surrendering just two runs and allowing no walks and fanning 12 Colorado hitters. According to Red Sox, Lackey was first Boston starter with 12 strikeouts and no walks in a game since Pedro Martinez did it on May 3, 2003 against the Minnesota Twins. He became just the sixth Red Sox pitcher to do it since 1916.
It was Lackey's first start with at least 10 strikeouts since fanning 10 New York Yankees on October 3, 2010. Last time he fanned at least 12 hitters was back on September 21, 2008 in Texas as a member of the Angels.
On the offensive side, the Red Sox were lead by Shane Victorino, who collected five hits and two RBIs in nine at bats in the series. Boston outscored the Rockies 16-7 in the series and swept them at Fenway Park for the first time ever during the regular season.
These two teams will square up once more for a brief two game series in Colorado during the final week of the season.
Looking ahead: The Red Sox will continue their nine game homestand this week with a four game tilt with the Toronto Blue Jays. Toronto is surging right now having won 12 out of their last 14 games.