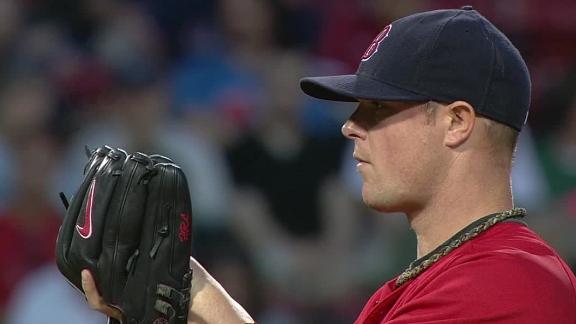 If the Boston Red Sox have hit rock bottom lately, then these last eight games have been a strong indicator of it. During this past weekend series vs. Toronto Blue Jays, the Sox dropped two out of three from and five of seven on the home stand.
The series got off to a solid start by winning the opening game with Jon Lester throwing a one-hit shutout in a 5-0 Boston win. Lester struck out five Blue Jays and allowed only one base runner all night long.
Momentum turned in the Blue Jays favor the final two games as Adam Lind hit a go ahead homerun in the ninth inning off Junichi Tazawa and five home runs hit by Toronto on Sunday propelled them to win the final two games of the series. Ryan Dempster struggled allowing six runs in only five innings including three home runs. Boston also struggled with runners in scoring position this entire homestand including 0-11 on Saturday's 3-2 loss.
Pedro Ciriaco did homer on Sunday and it was his first home run hit since last August 26.
Boston will embark on a nine game road trip beginning on Tuesday in Tampa Bay, followed by trips to Minnesota and Chicago. The Red Sox have won an American League high 14 road games and are tied with the St. Louis Cardinals for the most road wins in Major League Baseball.
Follow our CLNS Red Sox coverage on Twitter: https://twitter.com/clnsredsox