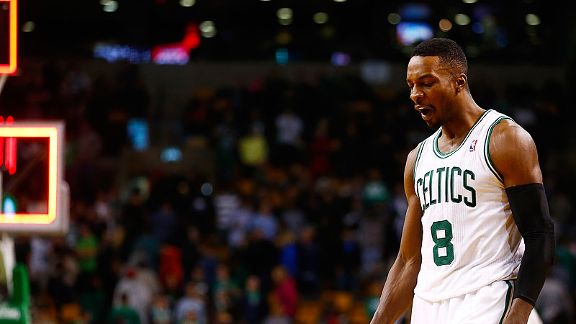 Photo credit: Jared Wickerham / Getty Images
The Boston Celtics should have beaten the Milwaukee Bucks in their home opener on Friday night and they know it. They had a 22-point lead with 19 minutes remaining in the game. Not even a team in transition or in a rebuilding year should be losing games like that.
Brad Stevens will have been more than aware of it. As he watched his team fumble their lead because of selfishness and downright stupidity, he was probably trying his best not to turn and look at Bill Russell who was sitting courtisde. He had been honored before the game, and Stevens had referred to him as the greatest winner in all of team sports. No doubt if he imagined looking at him, he would see the legend shaking his head in dismay.
Everything seemed so perfect. In the first half it seemed like the C's had bottled all of the good moments from their tight opening game loss to the Toronto Raptors. They looked young and sleek and athletic. They scored 63 points in the first half and had 62.8 percent shooting. At this point it looked like the Celtics were about to breeze through their home opener in a season where they're expected to tank.
In the end, thanks to some very selfish play, that's exactly what happened. Jeff Green vented his frustration. Gerald Wallace walked into the locker room and tore into his young teammates for allowing a golden opportunity to slip through their fingers.
"We got selfish as a team," Wallace said. "Instead of worrying about winning the ball game, we were more worried about stats and getting points. It showed. We went from a team that was together and moving and playing together in the first half to a team that was five individuals out on the court, everybody's playing for themselves. And it showed on the defensive end."
The sloppy play probably isn't the worst of Wallace's or indeed Stevens' worries. What makes the matter worse is that the total collapse happened without any clear explanation.
"I don't have a clue [what happened]. You gotta ask everybody in here," Wallace continued. "I don't know. I really don't even understand it. I'm trying to figure out what's more important, winning or padding your stats? Because this is a game that we were supposed to win easy, without even the starters playing in the fourth quarter. Instead, we got selfish as a team, we didn't move the ball, we let the ball stick, we stopped pushing the ball. And their second unit came in and manhandled us, and did whatever they wanted to do."
Brad Stevens will certainly be frustrated, but it's not something he'll show too much in public. But for a man who prides himself on teams and teamwork this will be a very difficult pill to swallow. His team is young, that much is true, but having to remind them that they all wear green and white will be a particular hardship for him.
The C's now have two straight road games to deal with. Stevens has stated that he isn't placing much focus on whether or not a game is at home or on the road, but he still would have preferred if he was getting ready for a trip to Detroit with a 1-1 record. His team should have delivered him his first win as an NBA head coach.
Instead, the young Brad Stevens will be sitting down and wondering who exactly the Boston Celtics are.